I was scrolling through the Gifts for Kids section on Anthropologie's website (which should be called Pretty Toys for Grownups since everything in there is on my Xmas list) and I stumbled upon the very best gift for a budding seamstress or tailor: an adorably packaged Couture Sewing Set by French toy maker Moulin Roty.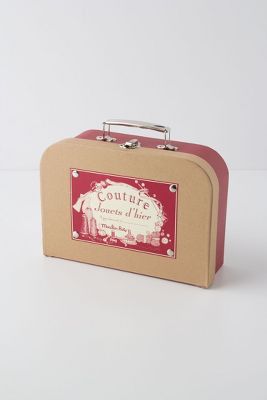 ~Add some pretty vintage fabric squares and this would be the most amazing present for some little one itching to sew.~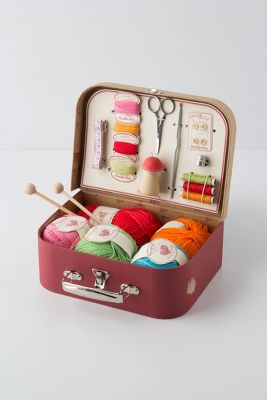 The color palette is perfection and the notions (scissors, buttons, thimble, tailor's tape, etc.) are all top notch….I sure hope some little one opens this darling package up this Holiday Season and gets crafting.